Democrats Push for Ban on 'Conversion Therapy' for Michigan Minors
Minors' ability to obtain therapy to help free them from unwanted same-sex attraction and gender confusion is under attack by lawmakers in the Michigan House and Senate.
A package of bills outlawing "conversion therapy" for those under 18 years of age was introduced on May 18. The modern therapeutic approach includes an array of verbal counseling methods by which consenting clients are helped to bring their sexual feelings and identity in line with their biological sex.
The proposed legislation would revoke the licenses of mental health care providers who fail to comply with the ban.
The legislative action came on the heels of a late-April resolution passed by the eight-member Michigan Civil Rights Commission that drew statewide attention.
In the resolution, Civil Rights Commissioner Luke Londo, a self-declared bisexual, implored the Legislature to forbid state-licensed mental health professionals from treating minor clients with conversion therapy because, he alleged, the practice is harmful to young people.
Twenty-six states have enacted a full or partial ban on conversion therapy for minors. A number of counties and cities across the nation, including the District of Columbia, have enacted similar bans.
Londo didn't respond to multiple efforts by The Epoch Times to ask him about the rights of young people to voluntarily obtain this kind of therapy.
Equality Michigan, a prominent LGBT advocacy group, could not be reached for comment.
In a message to the state's LGBT youth about the proposed ban on conversion therapy, Equality Michigan Executive Director Erin Knott wrote: "You are perfect. You are who you are meant to be. … Please don't change. Equality Michigan is fighting for you until this barbaric, tortuous practice ends once and for all."
A Life-Saving Option
One person helped by conversion therapy is Ken Williams, who told The Epoch Times: "The unbiased talk therapy I received from my psychologist when I was a minor saved my life.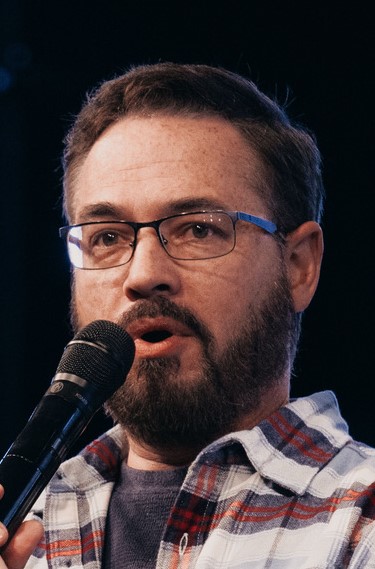 "I didn't want to live as a gay man. As a teenager, the gay sexual experience left me unfulfilled and lonely, and I was tormented by suicidal thoughts.
"I desired a different way forward, and over time, I experienced dramatic changes in my sexual feelings."
Williams has since been married to a woman for 17 years, fathered four children, and become a pastor.
Two previous attempts by Democrats to pass conversion therapy bans were thwarted by the then GOP-controlled Michigan House and Senate.
Republicans lost the majority in both houses in the 2022 election.
A 2019 bill would have banned conversion therapy for adults and minors, and a 2021 bill sought to ban the practice only for minors. Neither bill advanced to a hearing.
On June 14, 2021, Democrat Gov. Gretchen Whitmer issued an executive order prohibiting the use of state and federal funds for conversion therapy on minors, calling the practice "ineffectual," "dangerous," and "harmful."
The order exempts from the public funding ban "any practice or treatment that assists an individual seeking to undergo a gender transition or an individual who is in the process of undergoing a gender transition."
Citing an American Medical Association issue brief, Whitmer's directive states that the assumptions underlying the practice of conversion therapy "are not supported by medicine or science" and contends that conversion therapy results in long-term harms such as "anxiety, depression, internalized homophobia, lowered self-esteem, self-blame, alienation, loneliness, social isolation, loss of social supports, and suicidal behaviors."
Elizabeth Woning of the CHANGED Movement, a human rights advocacy group for people who have questioned or are questioning their sexuality and gender, said she could not disagree more.
She said banning minors from receiving conversion therapy prohibits children from questioning their feelings and addressing trauma with the support of a professional therapist in a neutral and unbiased setting.
"Many of us who have questioned our identity, or even once identified as LGBTQ, have moved away from LGBTQ by better understanding our childhood experiences and their effects," she told The Epoch Times.
Woning, who suffered sexual molestation as a child, said that childhood therapy could rescue many from years of suffering and despair caused by unresolved trauma.
"Childhood rather than adulthood is the appropriate time to resolve sexual behaviors connected to abuse or trauma," she said.
Bans such as the proposed law in Michigan "are a direct attack on free speech in America" and compel professionals to withhold needed and effective care, thus violating the right of clients to pursue helpful therapies, Woning said.
"Our self-discovery journeys reveal hurts, sometimes actual harm, and our misdirected perceptions about ourselves and our primary caregivers that influenced our behaviors and beliefs," she said.
She said healing in those areas affected her sexual feelings and her "sense of sexual orientation or gender identity."
"For many of us, the process diminished or even eliminated same-sex feelings or gender incongruence," she said.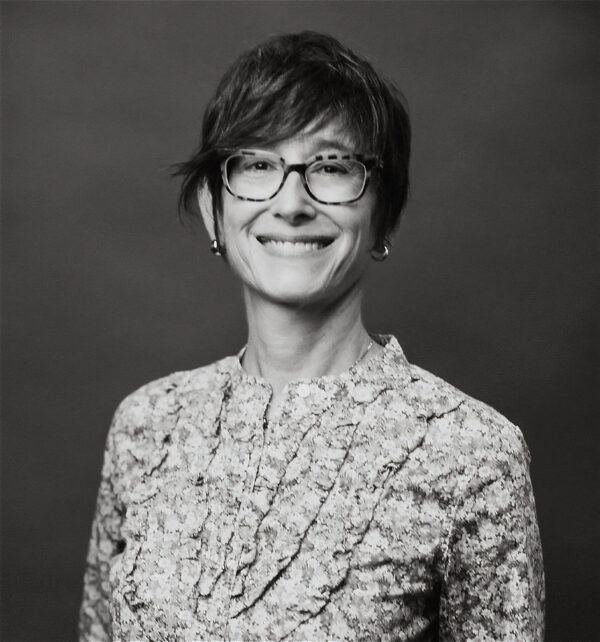 "Unquestioned affirmation of LGBTQ identity, particularly among prepubescent children, is coercive at best and, at worst, is negligence."
Such coercion and neglect led her and many of her acquaintances to "suicidality and higher rates of psychological distress," she said.
Viewpoint Discrimination
Williams called Whitmer's executive order and other efforts to eliminate the option of conversion therapy "viewpoint discrimination" and said it was "tantamount to government-mandated sexuality."
He said that, before therapy, many people he knows who were desperate for change in their lives were suicidal after having experienced trauma, broken relationships, abandonment issues, and physical or sexual abuse.
"This action from the governor blocks children's options for resolving trauma and hinders their pursuit of happiness," he said.
"Counseling bans take away people's rights to freedom of self-determination, conscience, religion, and speech by promoting LGBTQ identity as the only way forward."
Therapist Christopher Doyle, who formerly identified as gay and is the author of "The War on Psychotherapy: When Sexual Politics, Gender Ideology, and Mental Health Collide," told The Epoch Times: "No one seeking help should have to sacrifice their conscience, even if his position is unpopular. No law should infringe upon a client or therapist's conscience."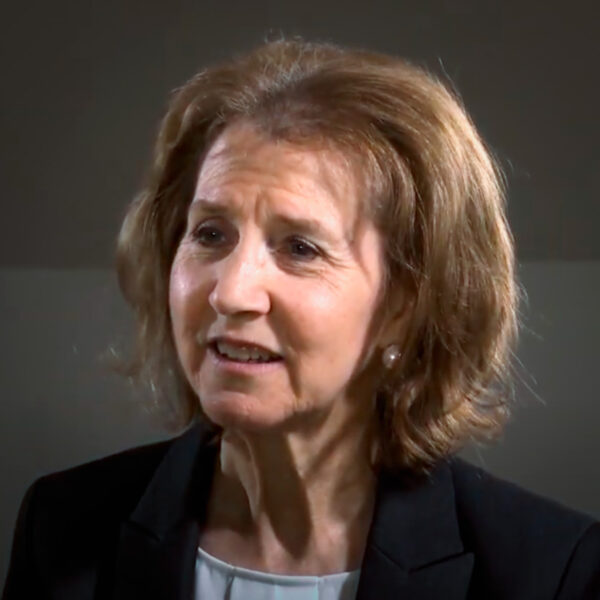 In written testimony offered to the Michigan legislature on May 17, Dr. Laura Haynes, a psychologist and board member of the International Federation for Therapeutic and Counseling Choice, said: "Under a therapy ban, therapists will feel themselves at risk if they inform clients of this therapy option or provide it. Yet therapists are ethically required to inform patients of treatment options."
Anne Edward, executive director of the Restored Hope Network and a former lesbian, criticized LGBT activists, including Whitmer, for presenting only data that support their narrative.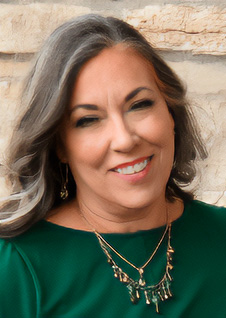 One of the studies Whitmer and other LGBT advocates frequently cite against conversion therapy is the Generations Study by the Williams Institute at University of California–Los Angeles.
Edward said data from that very study showed that when youth were allowed to obtain counseling of their own choice to reduce same-sex attraction or gender dysphoria, the rate of suicide was reduced by 50 percent.
"Individuals who are in conflict with their own feelings deserve professional support of their own choosing, which lowers suicidality by a huge margin," she said.
Therapist David Pickup, who formerly identified as gay, told The Epoch Times that therapy bans "legislate gender-discontented or confused children onto a path of experimental puberty blockers, toxic hormones that often sterilize for life, having their breasts surgically removed, potential castration, and a 20 times higher rate of completed suicides, even when they live in a liberal and affirming community."
According to Pickup, 25 states have rejected bans on conversion therapy.
He told The Epoch Times that if Michigan lawmakers pass the ban, "there is almost a certainty that our lawyers will sue them for violation of constitutional rights."
Pickup stated that he prefers the term "sexual orientation change effort" (SOCE) therapy over "conversion" or "reparative" therapy.
He said the practice is a favorite target of LGBT activists and that they are particularly hostile to formerly gay people who attest to the therapy's success.
He added: "I know of no reparative therapists in Michigan. I believe who these activists are really after are churches."
Pickup said that assertions that SOCE therapies are dangerous are "scare tactics" designed to push state legislators into banning the practice.
The narrative that the thousands of licensed mental health professionals who support and effectively use the therapy employ only behavioral methods such as aversion (shock therapy), distraction, and suppression is a myth, said Dr. Christopher Rosik, a leading researcher on homosexuality.
"No such things have been done in this country in 50 years," Rosik said. "These kinds of hurtful, unethical things no doubt occurred in the past, but they haven't happened in decades. If one did, it would be all over the news.
"Bills to prohibit such things are like using a bazooka to kill a mosquito."
He said modern therapies involve consent, are client-centered, use no coercion, pursue the client's goals, and are "speech-based."
Political Posturing
Rosik said legislation such as the proposed law in Michigan is "politically performative" and "designed to score points with certain constituencies."
"Those bills have more to do with the political landscape than preventing harm," he said.
Rosik told The Epoch Times that efforts at oversight are often the product of "an ideological monoculture" prevalent in academia. He questioned the sampling methods of much of today's research, likening them "to assessing the benefits and harms of marital therapy using only participants recruited through divorce support groups."
He said there are many different needs and voices in the nonheterosexual community, but the LGBT activists are most heard because "they are the loudest."
Rosik is a strong advocate for the rights of those he calls "the sexual minority that is seeking to bring their sexuality into congruence with their religious values."
"They bring another side to the story that is ignored or suppressed in favor of the prevailing narrative," he said.
"These clients have a right to pursue therapy goals that are self-determined in regard to their sexuality.
"Bans have the effect of prohibiting the free pursuit of these goals through intimidation."
Edward told The Epoch Times that laws such as the one proposed in Michigan muzzle professional speech that is constitutionally protected, citing the November 2020 case Otto v. City of Boca Raton.
The 47-page decision by the 11th Circuit of the U.S. Court of Appeals reads in part: "People have intense moral, religious, and spiritual views about these matters—on all sides. And that is exactly why the First Amendment does not allow communities to determine how their neighbors may be counseled about matters of sexual orientation or gender.
"We understand and appreciate that the therapy is highly controversial. But the First Amendment has no carveout for controversial speech.
"We hold that the challenged ordinances violate the First Amendment because they are content-based regulations of speech that cannot survive strict scrutiny."