Gavin Newsom Poised to Run for President, Timing Unclear
California Gov. Gavin Newsom could be setting himself up for a 2024 presidential run, but a bid in this election cycle is far from guaranteed.
That was what multiple high-level politicians in California told The Epoch Times.
"He's certainly running a shadow campaign right now to be in position," said Rep. Doug LaMalfa (R-Calif.) in an interview with The Epoch Times on June 13.
"I think they're just trying to keep the options open for if and when [President Joe] Biden blows up," he continued.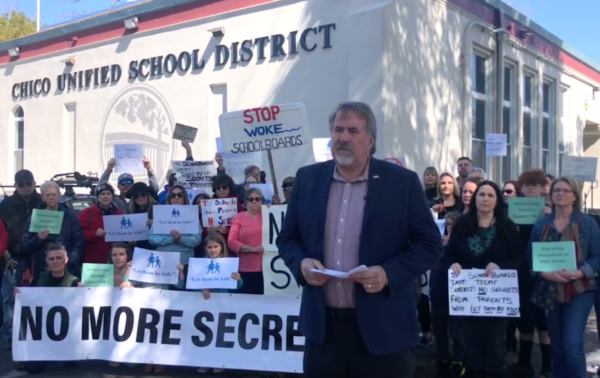 Newsom pledged he wouldn't contest the 2024 presidential nomination with Biden, according to November 2022 reporting from Politico. That leaves open the possibility of a Newsom run if Biden is out of the picture before November 2024.
"I don't see when I look at their bench a whole lot of options," LaMalfa added, saying he did not consider Vice President Kamala Harris or Transportation Secretary Pete Buttigieg particularly viable.
LaMalfa said there's "speculation" that Harris will be pushed out of the vice president slot in the upcoming election, potentially opening up another avenue for Newsom to enter the Oval Office.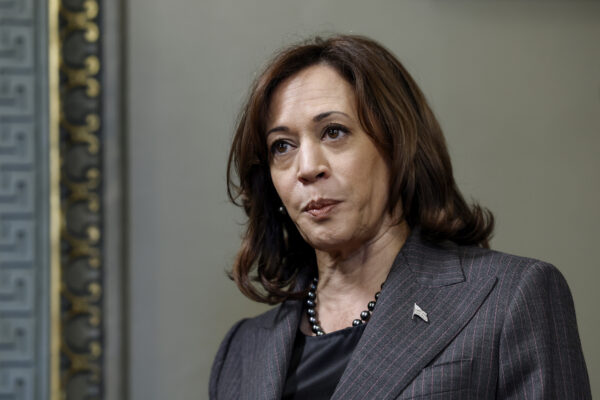 LaMalfa said he believes his perspective is similar to that of other political insiders in California.
"I think everybody believes Newsom is full-court press positioning himself," he told The Epoch Times.
LaMalfa certainly sounded similar to California Assembly Republican Leader James Gallagher.
"How could any Democrat not see that there's a problem with Joe?" said Gallagher, who told The Epoch Times in a June 12 interview that Newsom is "working overtime" to ensure that he's the natural replacement should Biden drop out.
"He [Newsom] is doing these nationwide campaigns. He's going to other states. He's going on Sean Hannity … Those are all things that someone running for president does," Gallagher said.
Newsom sidestepped Hannity's 2024 questions during his June 12 appearance on the commentator's Fox News program.
"I'm not answering," he said when asked about the level of interest in a Newsom 2024 campaign he has gotten.
Newsom's high-profile appearance on Fox News comes after he rolled out an ambitious new proposal: a 28th Amendment to the U.S. Constitution that would expand and standardize gun control nationwide.
"The 28th Amendment will enshrine in the Constitution common sense gun safety measures that Democrats, Republicans, Independents, and gun owners overwhelmingly support–while leaving the 2nd Amendment unchanged and respecting America's gun-owning tradition," the governor said in a statement outlining the proposal.
Newsom has also sparred with Texas Gov. Greg Abbott and Florida Gov. Ron DeSantis. Until just weeks ago, DeSantis was engaged in what some consider his own shadow campaign for 2024. DeSantis formally announced his candidacy for president on Twitter on May 24.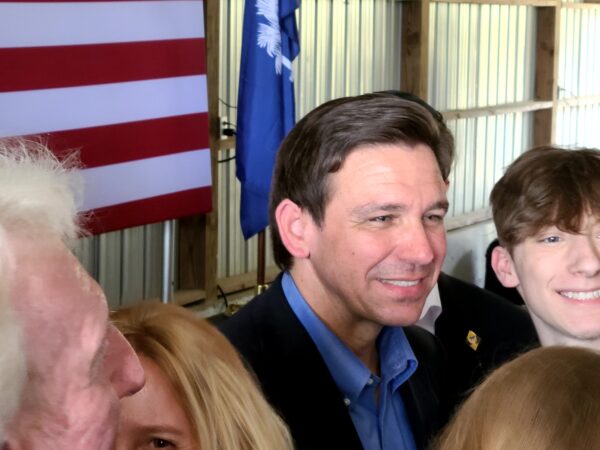 Gallagher suggested Newsom's farsighted goals have made the here and now a little blurry.
"People want him to focus on his own state, and we have some really big problems here: homelessness, crime, gun violence, fentanyl that's killing far too many of our citizens every day. And he's more interested in trying to grow his national exposure," he said.
Eric Schickler, a University of California at Berkeley political scientist, agreed that homelessness could be costly to Newsom in a national run in an April interview with The Hill.
"It would be surprising if he were doing nothing to burnish a national campaign," Schickler said in his interview with the publication.
Yet, Newsom's repeated victories at the ballot box by landslide margins could argue for his electability, at least on the West Coast.
LaMalfa suggested that Newsom stands a chance to win the presidency "if California's track record is something that appeals to U.S. voters."
Doubts in Sacramento on 2024
Few would disagree that Newsom has national and specifically presidential ambitions.
Yet, others in California politics are more skeptical that Newsom could make his move as soon as this cycle.
After all, a Quinnipiac University poll several months ago found that 70 percent of voters in the Golden State oppose a Newsom presidential bid in 2024.
"It would be very difficult to be governor of California and run for president at the same time," a Republican official in Sacramento told The Epoch Times in a June 9 interview.
"If he does run, it would be in '28," the official added.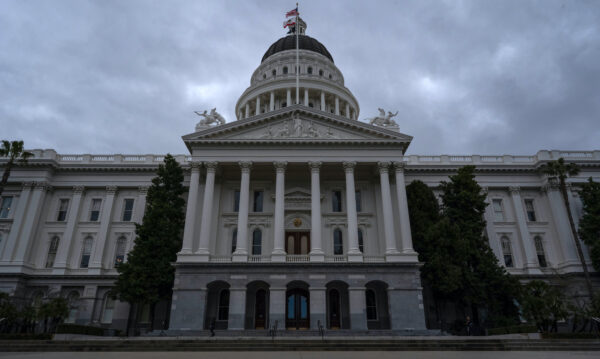 That would be two years after Newsom leaves the governorship; term limits prevent him from going for a third term.
After 2026, Newsom "could just campaign full time" with his growing war chest, the official said, noting that the governor is adept at picking up the national headlines that keep his name in the news.
The official suggested the consensus in Sacramento is that Newsom is "playing the long game" by waiting a few more years to make his move.
Gallagher offered a clashing perspective, suggesting that 2028 could be a little late.
"I think Newsom sees this time as the most opportune time, while he's just been reelected as governor of California. His popularity is at a peak, at least among Democratic voters," he told The Epoch Times.
The Republican official in Sacramento said California's wildfire season could also conflict with a Newsom presidential campaign while he's still governor.
"It would be very difficult to be in one of those swing states … while towns are getting wiped off the map here," the official said.
LaMalfa disagreed.
"He [Newsom] hasn't paid a price for California's wildfire season. He hasn't paid a price at all," he told The Epoch Times.
LaMalfa argued that Newsom has remained politically "impervious" to what he sees as the governor's failures on forest management.
"It doesn't seem to matter to anybody," he said.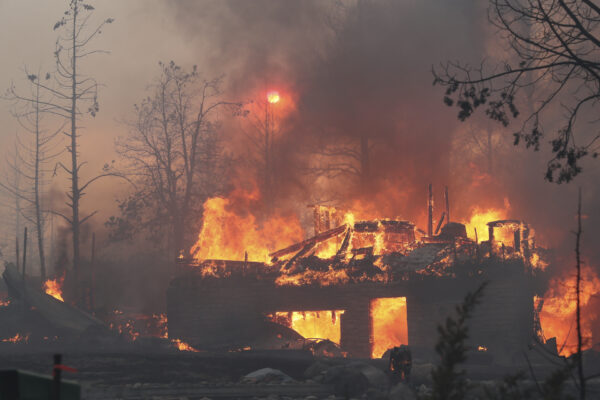 'No Parallel … Whatsoever'
Newsom wouldn't be the first California governor to reach the presidency. Former actor Ronald Reagan reached the White House after leading a very different Golden State from the one that exists today.
While the two aren't very similar ideologically, they share at least some superficial characteristics.
Like Newsom, Reagan made himself a familiar name in the years before his 1980 presidential run. In fact, his 1976 attempt to wrest the Republican nomination from incumbent President Gerald Ford could offer a foretaste of conflict between Newsom and others in his party in this or a coming election cycle.
Like Reagan, Newsom is an unusually telegenic politician–out of place in some parts of America, perhaps, but perfect for Hollywood's home state.
In addition, both men have won some degree of respect from another former California state executive, Arnold Schwarzenegger.
Then-California Gov. Schwarzenegger described Reagan as "a source of inspiration" in a Fox News interview after Reagan's death in 2004.
"President Reagan was one of my idols and I think that I got inspired by him, and you know, I will continue on having the kind of positive attitude that he had," he told Hannity and Alan Colmes in 2004.
In a May 2023 interview with Hollywood Reporter, Schwarzenegger suggested that a Newsom run for high office is "a no-brainer."
"I would run things differently [than Newsom], but I'm a Republican, so of course I would. I don't criticize him for not doing it my way," he said.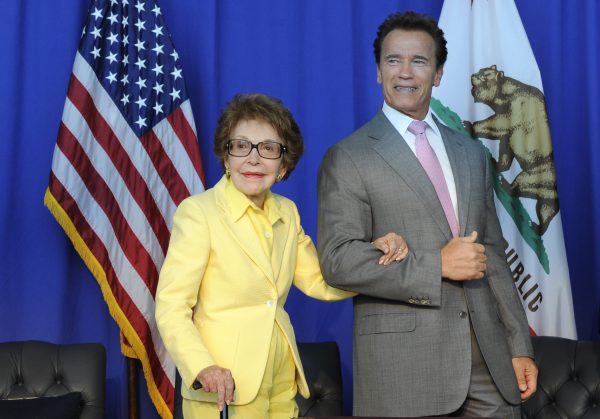 One man who doesn't buy the Reagan comparison is Craig Shirley, a historian and political consultant. Shirley has written four books about the two-term Republican president.
"There is no parallel between [Newsom] and Reagan whatsoever, the 1976 challenge of Ford notwithstanding," Shirley told The Epoch Times in a June 7 email.
"Reagan had deep roots in the GOP, plus crossover appeal among Democrats. Thus the 'Reagan Democrat.' [Newsom] has no crossover appeal whatsoever and only limited appeal in his own party outside of California. There is no such thing as a '[Newsom] Republican' culturally or otherwise," Shirley added.
Shirley said Newsom doesn't strike him as electable, but he had a more positive take on another Democratic hopeful: Robert F. Kennedy Jr.
"RFK Jr. is filling several interesting lanes; anti-Bidenism in the party, a populist distrust of bigness, and the lasting nostalgia of the Kennedy name," Shirley said.
LaMalfa agreed that the son of slain Democratic politician Robert Kennedy would be an "interesting" 2024 prospect.
"I don't think their party's even happy about it. Kind of like how Tulsi Gabbard caused them problems a little bit until they squashed her," he added.
The Republican official in Sacramento doesn't expect RFK Jr.'s candidacy to go far.
"Once people get educated about what his policy positions are, I think the Democratic electorate is just going to say, 'Man, you're running in the wrong primary. You will be better off in the Republican primary,'" the official told The Epoch Times.
Yet, the insider didn't rule out the possibility of a Kennedy victory.
"If Kennedy caught fire and Biden got sick–like I say, never say never," the official said.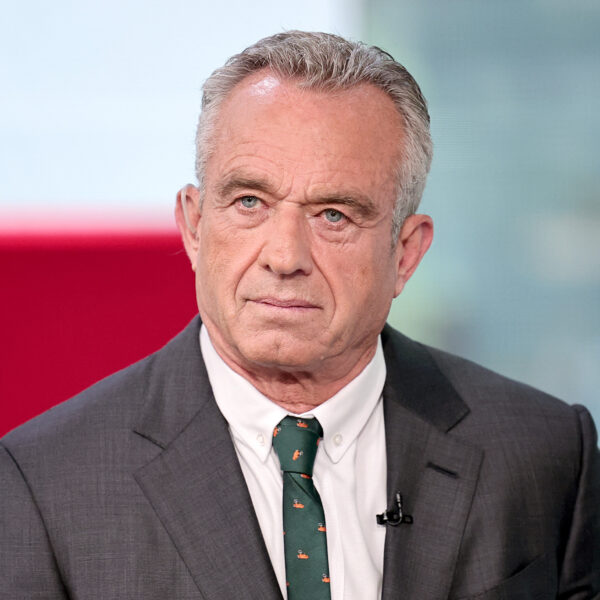 The Epoch Times reached out to Newsom and other California political insiders, including Schwarzenegger and various Democrats in the state. None of them commented by press time.
Former California congressman Devin Nunes and presidential historian Allan Lichtman also declined to comment.