Trump Alumni, Policy Expert Warn of EPA Electric Car Rule
Trump administration veterans have questioned the Biden administration's proposed electric car rules, arguing that they could be a pretext for radically slashing private vehicle ownership.
Mike McKenna, a deputy assistant to President Donald J. Trump, told a Heritage Foundation panel that the Environmental Protection Agency's April proposal is actually about "getting rid of cars" in large numbers.
He said the United States would need to scale up the mining and processing of minerals at an implausibly rapid clip to adhere to the rules while maintaining anything like its current production and sales figures for automobiles.
The EPA projects that under the rules, roughly two-thirds of new light-body vehicles sold in the United States will be electric models by 2032.
"We're obviously not going to have 42 times the lithium we need in anything remotely like the folks who are talking about this transition intend," McKenna said.
"The American people don't want this," he added.
Steven G. Bradbury, who served as general counsel to the Department of Transportation under Trump, predicted that rules would lead to the "Cubanization of the American car fleet," alluding to the prevalence of very old cars in the communist-run Caribbean state.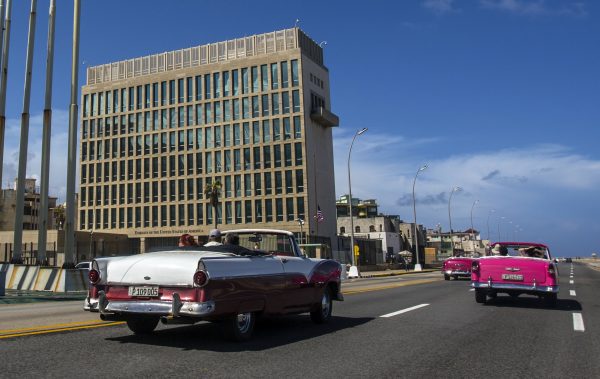 "As the price rises and the selection of the most popular gas-powered vehicles disappears from the dealership, many American families, and particularly the lower- and middle-income American families, and rural Americans, are not going to be buying those new vehicles," he said.
"Whatever they are, however they look, however they drive, they're going to be more expensive, fewer choices—they're not going to buy as many new model vehicles, going forward. EPA assumes the sales will continue to be high—the market demand will be there. It's not realistic. What happens when they don't—when Americans stop buying as many new-model vehicles?" Bradbury added.
He warned that less wealthy Americans could be face "driving older and older used vehicles."
Bradbury noted that his prediction aligns with the findings of one recent survey, which determined that the average age of U.S. automobiles peaked in 2023 at 12.5 years.
"We will become like Cuba," he said.
Rules Could Burden Poor and Minority Communities: Panelists
Both McKenna and Bradbury are affiliated with Heritage, which hosted the talk.
Donna Jackson of the National Center for Public Policy Research agreed with her co-panelists about the underlying motivations of the proposal.
"The goal is to take away private vehicles, and if we don't have as many, we don't have to worry about disposal [of batteries]," she said.
Jackson, who is African-American, said the EPA's move to regulate vehicles is part of a playbook used on black Americans half a century ago.
"If you don't own any property, then you have to do what the government says to do. They want control. They tried this experiment already in the black community, and it worked. Now they're coming for you, and you, and you, and that's the primary goal," she said, pointing at individual audience members as she spoke.
Jackson argued that a top-down transition to electric vehicles would disproportionately harm black Americans, given their low median income and the high current prices of electric cars.
In addition, an outsized percentage of African Americans receive welfare relative to their overall share of the population.
"Those government subsidies come with asset limits," Jackson said.
Such asset limits range in the low thousands of dollars—figures dwarfed by the costs of new electric cars, which average over $60,000.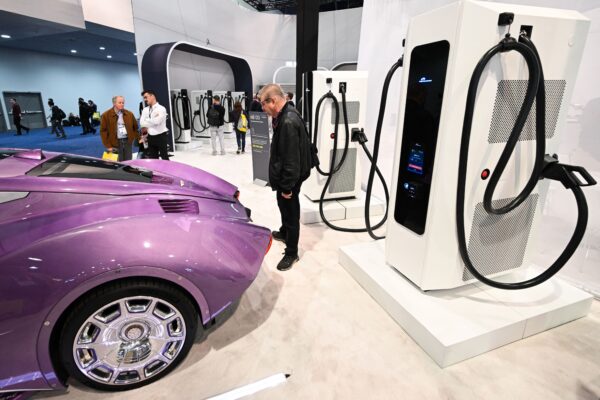 In practice, an increasing number of low-income black Americans could find it harder and harder to own vehicles.
"This is the Biden administration's war on the poor," Jackson said.
Bradbury suggested the EPA rules' likely costs for poor and minority communities could be the basis for court challenges.
Jackson said conservatives should lose what she called their "conservatese" jargon when communicating those risks to African Americans.
"At the end of the day, people want to know, 'Am I going to be able to take my child to the doctor's office or not?'" she said.
Post-Bailout Automakers 'Seem to Want to Be … Regulated Utilities'
McKenna said big American automakers so far have not expressed much opposition to the proposed changes.
He suggested that the companies may view their relationship with the government in less free market terms than some might imagine.
The U.S. government bailed out multiple U.S. automakers during the financial crisis of the late 2000s. That set a corporatist precedent.
"What they seem to want to be is regulated utilities, where the United States government—the United States' taxpayers—guarantee them a certain amount of return in the course of a year," McKenna said.
Heritage's Diana Furchtgott-Roth, a Trump Transportation Department veteran who moderated the panel, had a pointed question.
"If automakers are expecting to be bailed out, isn't this a material fact that should be disclosed to the Securities and Exchange Commission and their shareholders?" she asked.
"EPA keeps a small window, a small aperture in terms of what it analyzes and addresses under these rules, and so they're not taking into account considerations like that—the disclosure obligations of companies in public markets," Bradbury said.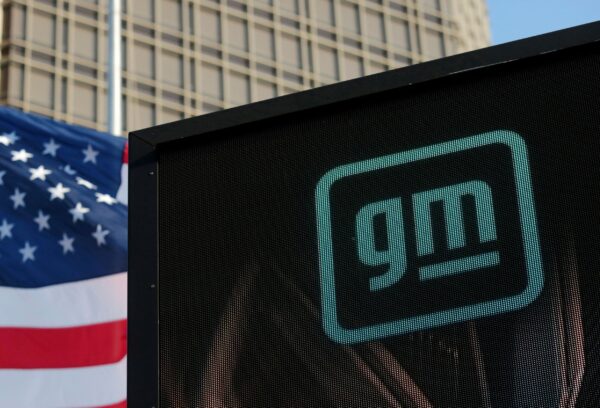 Bradbury predicted the rules could lead the EPA to push for electricity rationing.
Furchtgott-Roth noted the correspondence between that possibility and bills already being considered—for example, legislation to mandate bidirectional charging in electric vehicles under consideration in California's state legislature.
"That means that the state can suck the electricity out of your car engine and use it for its own purposes."
She stressed that people have until July 5 to weigh in on the proposed regulations.
Guidance on public comments is here.