Want to Be an Astronaut? Get Ready to Take Advantage of America's Private Space Boom
Tickets are on sale now for a ride to space aboard Sir Richard Branson's "spaceline" Virgin Galactic. The starting price? $450,000.
Nearly two years after the historic flight that earned its founder his astronaut wings, the company revealed plans to launch its first two commercial spaceflights. The company also opened ticket sales for seats aboard the Virgin Space Ship (VSS) Unity, which will blast off from its base in New Mexico.
"Now open: The Spaceline for Earth," the company announced over Twitter on June 15. "We're opening space travel to anyone who has ever wondered what is above and beyond."
Anyone, that is, who has nearly half a million bucks to spend. Or, at least the $150,000 needed for the initial deposit.
After becoming "the first commercial space company to receive full FAA license approval to fly paying customers to space," Branson's star-bound endeavors fell behind those of his competitors Elon Musk and Jeff Bezos. The rival billionaires have run multiple manned missions for smiling customers.
But Virgin Galactic's return to the spotlight stands as the latest example of how space tourism is becoming a reality in New Mexico, Texas, and Florida.
The company provides a taste of space by offering sub-orbital flights from the world's largest runway at a complex built at Spaceport America within the White Sands Ballistic Missile Range.
Six passengers and two pilots will climb aboard the Unity, which is carried to an altitude of 50,000 feet by an aircraft called Virgin Mother Ship (VMS) Eve.
Once the vehicle is released from Eve, it will ignite its rocket engine, carrying passengers to the edge of space.
Everybody on board will have a chance to experience weightlessness for several minutes, the company says. They'll conduct scientific research and other mission objectives, and look back on the Earth before re-entering the atmosphere and gliding back to base like the Space Shuttle.
Amazon founder Jeff Bezos' Blue Origin also takes paying customers on a suborbital adventure onboard the New Shepard rocket, named after America's first man in space, Alan Shepard.
Opting for a capsule over a spaceplane, Blue Origin's missions lift off and touch down at the Figure 2 Ranch outside Van Horn, Texas.
The ranch also hosts "Astronaut Village," which provides a retreat-style experience for each crew.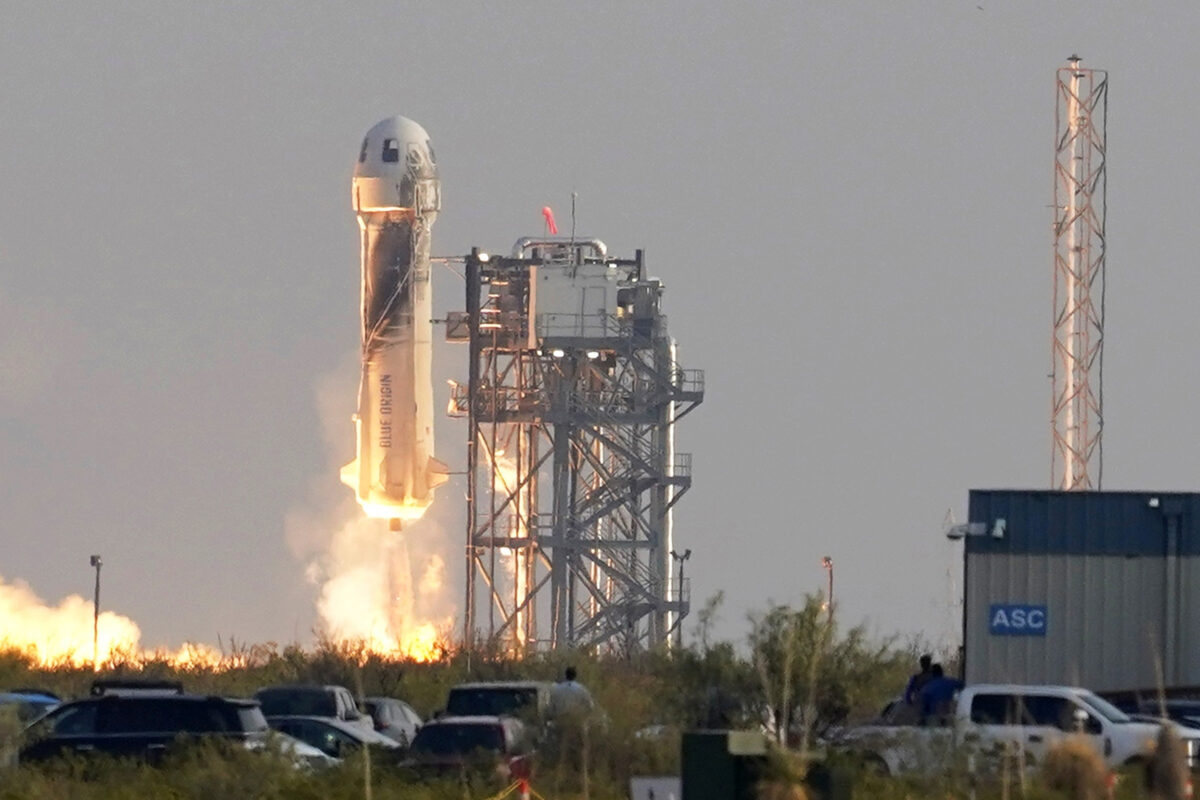 Both companies say they are determined to create a first-class experience, providing each crewmember with proper training, a custom mission patch, a spacesuit, and recognition as commercial astronauts by the Association of Space Explorers.
A brochure describes the $450,000-per-person experience on a trip to space with Virgin Galactic.
A flight on Blue Origin is reported to cost between $200,000 and $300,000. The company did not respond to The Epoch Times' request for further comment on pricing details.
Outer Space Starts…Where?
One significant difference between Blue Origin and Virgin Galactic is where their operators believe space begins.
NASA published an explanation in 2021 that said: "For purposes of spaceflight, some would say at the Karman line, currently defined as an altitude of 100 kilometers [60 miles].
"Others might place a line 80 kilometers [50 miles] above Earth's mean sea level. But there is no sharp physical boundary that marks the end of atmosphere and the beginning of space."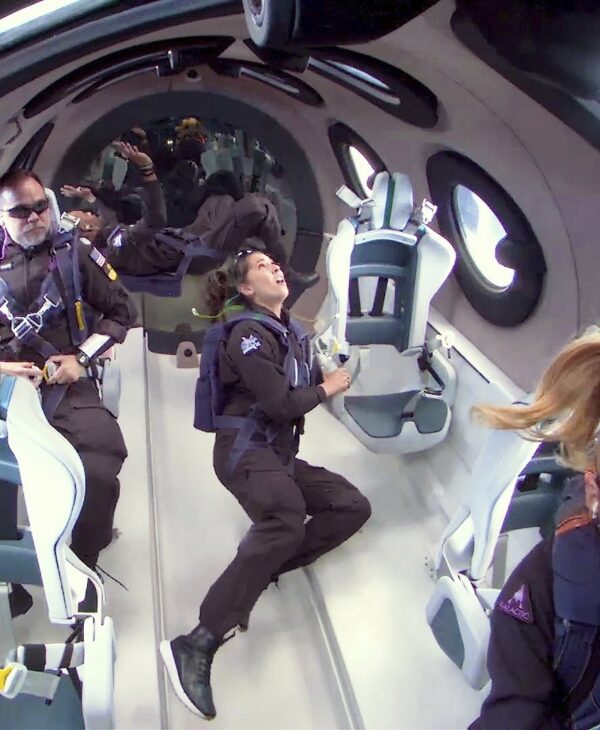 According to Virgin Galactic's website, its passengers and pilots will reach a peak altitude of just over 315,000 feet (59.659 miles). That company stands by the notion that space begins at the 50-mile mark.
Blue Origin proudly boasts that its space tourism experience flies beyond the Karman Line, surpassing 62 miles, suggesting that it's the one that will get its passengers to space.
But this debate appears to stay west of the Mississippi. Other spacefaring companies launching from Florida, such as Axiom Space and SpaceX, already transport private citizens to and from Earth orbit and the International Space Station.
The crew of the Axiom-2 mission returned to Earth in the final hour of May 30, streaking through the skies like a comet. It had ridden into space on top of a SpaceX Falcon 9 rocket from Launch Pad 39A, then completed a 10-day stay at the International Space Station (ISS), before returning home.
Commander Peggy Whitson, Pilot John Shoffner, and Mission Specialists from the Saudi Space Agency (SSA) Ali Alqarni and Rayyanah Barnawi carried out Axiom Space's mission. It was the second all-private human mission to visit and stay aboard the space station and was the 10th all-private mission for SpaceX.
Axiom Space already has a third mission planned to visit the space station and is taking inquiries for future missions.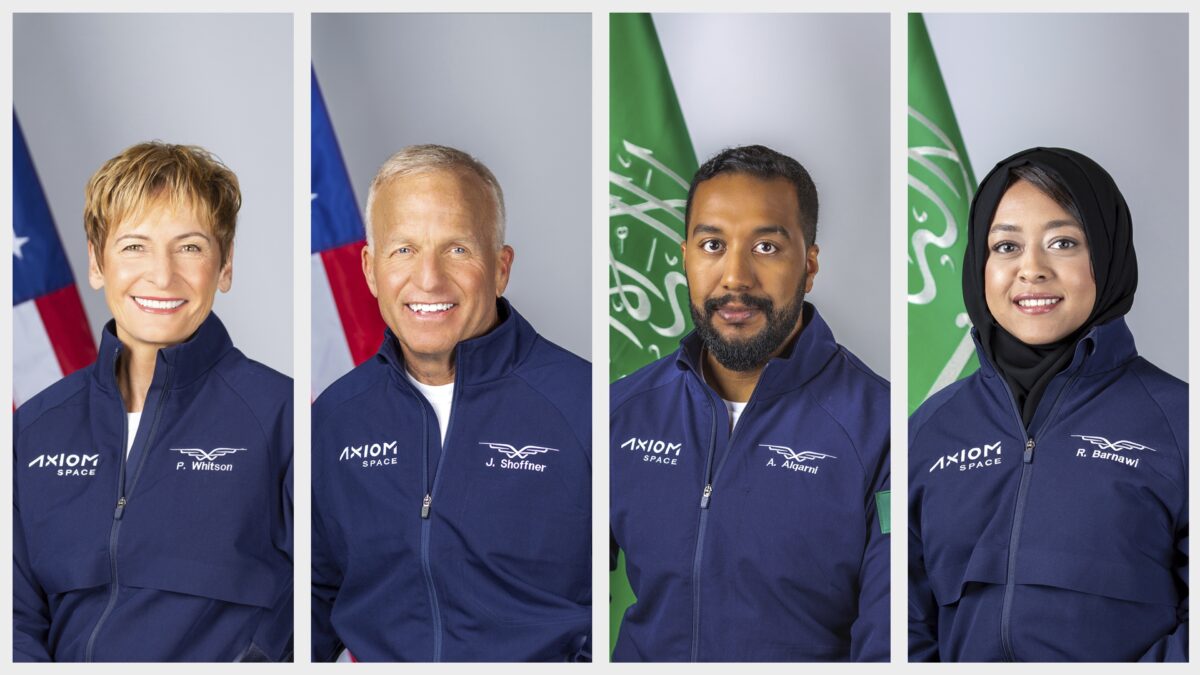 Meanwhile, SpaceX is looking for private citizens interested in upcoming missions aboard the Crew Dragon capsule to low-Earth orbit and the ISS. Would-be space travelers to the moon and Mars now can apply for slots on those voyages.
SpaceX also confirmed in May that it will deliver the first all-private space station called Haven-1 into orbit "no earlier than August 2025."
Created by space habitation technologies pioneer Vast, Haven-1 will be a single module offering stays as long as 30 days for four people at a time.
Each crewed mission will ride to and from Haven-1 onboard SpaceX's Dragon crew capsules. Vast explains this is "the first time in history" that a company has a "launch contract" for both its space station and crewed missions.
The Vast-2 mission is slated for no earlier than 2026.
Tom Ochinero, senior vice president of Commercial Business at SpaceX said in a press release, that the use of commercial rockets, spacecraft, and space station by commercial astronauts is "the future of low-Earth orbit.
"The SpaceX team couldn't be more excited to launch Vast's Haven-1 and support their follow-on human spaceflight missions to the orbiting commercial space station," he said.
The Epoch Times requested details from SpaceX and Vast but did not receive a response.
Spaceflights Departing From Florida
While the current price tag puts space travel out of reach for most people, there are burgeoning opportunities for those who can afford it.
"The diversity of currently available commercial orbital human spaceflight opportunities is truly astounding," Phil McAlister, director of commercial space at NASA Headquarters in Washington, wrote in a recent press release.
"We are starting to see the incorporation of space into our economic sphere, and it is going to revolutionize the way people see, use, and experience space."
And options for human spaceflight continue to expand. NASA has announced Boeing's CST-100 "Starliner" capsule could see its first crewed test flight after July 21 from the Space Force Station in Florida. If successful, it will become Florida's third active option for astronauts after SpaceX's Crew Dragon and NASA's Orion Capsules.
Launches of Blue Origin's New Glenn rocket in Florida also are expected to begin soon, though no set launch date appears to be confirmed.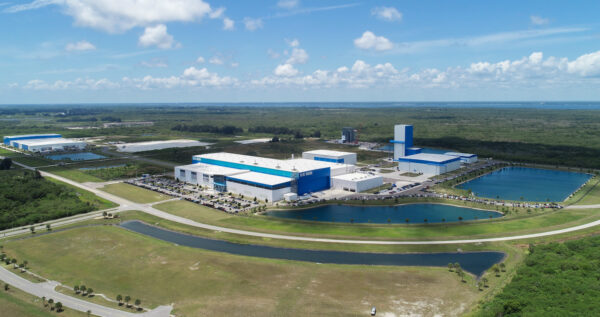 But amid this diversity, Florida remains the hub of significant human space transportation in the United States. And The Sunshine State is primed to take advantage of the economic benefit.
Space Florida is a company dedicated to building Florida's space industry through government lobbying and partnering with private companies.
It advocated for the passage of the latest space-related bill recently signed into law by Gov. Ron DeSantis. The company also was involved with efforts to secure the U.S. Space Force STARCOM headquarters in the state.
The "total economic impact is expected to be more than $5.3 billion" over the next five years, said Anna Alexopoulos Farrar, vice president of corporate communications for Space Florida.
And over the next 10 years, the number of humans traveling to space will double, and more than 100,000 satellites will be launched into space. Many will blast off from Florida launch pads.
But this private space boom is built on a long legacy.
Since Alan Shepard's 15-minute flight, NASA has launched every manned space mission from the pads at Kennedy Space Center and Cape Canaveral Space Force Station.
Now, private citizens lift off from the same hallowed ground as those military-backed pioneers that went to the moon.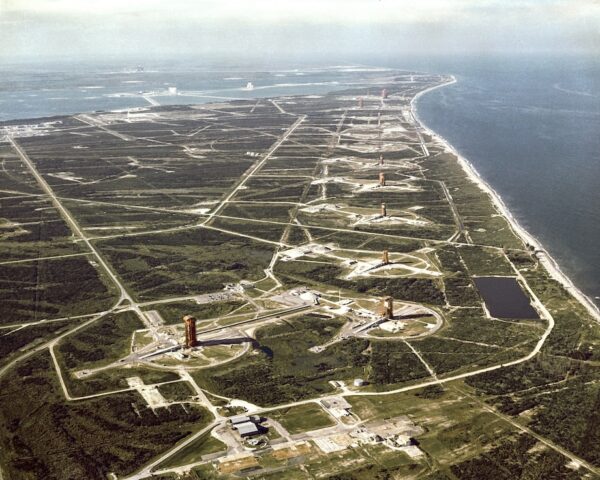 Branson and Bezos may argue that New Mexico and Texas are top launch locations. But an established and tested foundation more than 80 years in the making makes Florida the pinnacle, others insist.
"Florida," Farrar said, "has the history, the infrastructure, and the vision to keep and grow our dominance in the space industry."