'I Am Sitting Here With My Father,' Hunter Biden Says in WhatsApp Message to Chinese Businessman: Whistleblower
Hunter Biden sent a Whatsapp message to a Chinese businessman during a dispute saying he was "sitting here with my father," and used his father's name and connections to threaten him to follow Hunter's "direction," according to allegations made by an Internal Revenue Service (IRS) whistleblower.
The message was made to Henry Zhao, a Chinese business associate of Hunter's who has close ties to the Chinese Communist Party.
If true, this information would contradict President Joe Biden's oft-repeated claim that he's never been involved in or discussed his son's business ventures.
On June 22, the House Ways and Means Committee unveiled bombshell whistleblower allegations claiming that the IRS and Department of Justice (DOJ) had given Hunter Biden "preferential treatment," interfering in the investigation to shield Hunter Biden from having search warrants or charges pressed against him.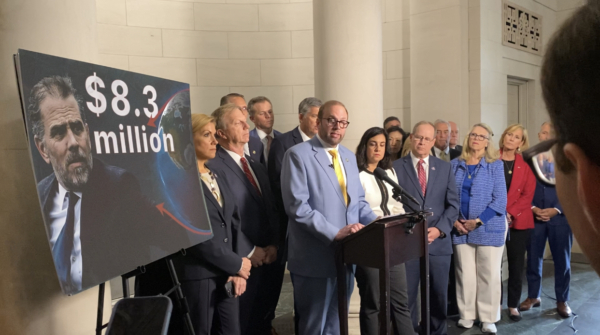 According to testimony by Gary Shapley, an official at the IRS, he and his fellow investigators—while looking into a felony tax fraud case into Hunter Biden—were able to "authenticate" a July 30, 2017, WhatsApp message sent from Biden to Henry Zhao (pdf). The Epoch Times has not been able to independently verify the message.
Zhao, also known Zhao Xuejun, is the president and CEO of Beijing-based investment firm Harvest Capital Management, and also head of the firm's Chinese Communist Party cell.  Zhao's firm participated in the establishment of a Shanghai-based investment firm called BHR Partners that Hunter Biden had also helped set up.
Hunter was an unpaid board member of BHR until April 2020 and held a 10 percent stake in the company but was divested as of November 2021, according to his lawyers.
In a message, Hunter Biden appears to demand payment from Zhao.
"I am sitting here with my father and we would like to understand why the commitment made has not been fulfilled," the younger Biden wrote, according to Shapley's testimony. He then expressed the wish to "resolve this before it got out of hand."
"Now means tonight," Biden said, warning that if anyone other than Zhao, "Zhang, or the chairman" tried to reach out about the matter, "I will make certain that between the man sitting next to me and every person he knows and my ability to forever hold a grudge that you will regret not following my direction.
"I am sitting here waiting for the call with my father."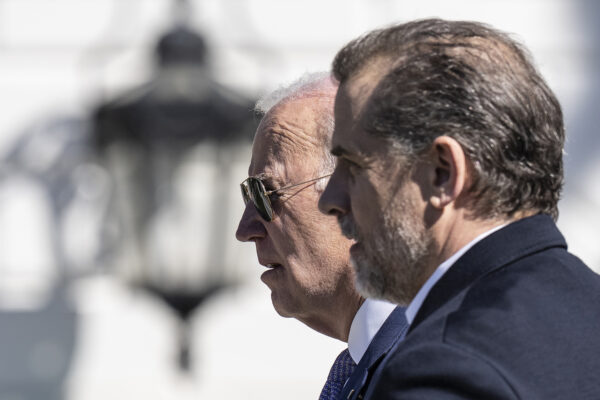 It's unclear what exactly the dispute was over, but the communitation, if true, conflicts with the president's consistent claims that he was not involved in Hunter Biden's business dealings.
In 2019, Joe Biden said, "I never talked with my son or my brother or anyone else—even distant family—about their business interests. Period."
The White House did not return an inquiry from The Epoch Times.
The whistleblower said that messages like the above made it clear that the IRS needed to search Joe Biden's guest house, where Hunter had stayed for a while. But in a September 2020 meeting, a DOJ official told IRS investigators "there is no way" a search warrant for evidence would ever get approved, given that optics was a primary consideration. At the time, Joe Biden was a candidate in the 2020 presidential election.
Bobulinski's Claims
In the weeks before the 2020 election, the New York Post published an email from Hunter Biden's laptop, which has since been authenticated, detailing proposed payout packages and equity shares in a Biden venture with a now-defunct Chinese energy conglomerate.
The now-infamous email, written by Hunter Biden, states "10 held by H for the big guy?"
Tom Bobulinski, a former business associate of Hunter Biden, later publicly confirmed that "the big guy" was a reference to the elder Biden.
"I am making this statement to set the record straight about the involvement of the Biden family—Vice President Biden, his brother Jim Biden, and his son Hunter Biden—in dealings with the Chinese," Bobulinski said in a press conference in October 2020.
"I have heard Joe Biden say he has never discussed business with Hunter," Bobulinski said. "That is false."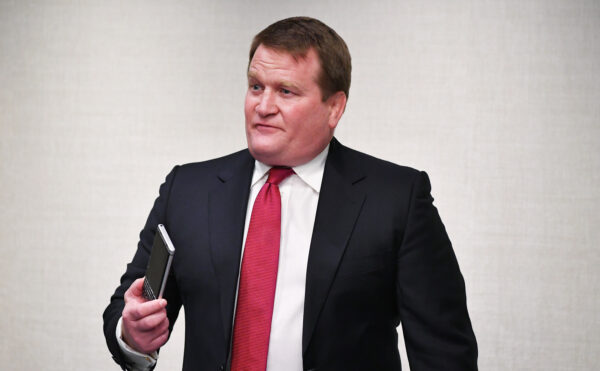 Before moving into his claims about the Biden family's business dealings, Bobulinski insisted that he could corroborate everything he was saying. To demonstrate the point, Bobulinski gestured to several of his old cell phones spanning the 2010s, which Bobulinski said had never been held by anyone but him.
"I'm a patriot and a veteran," Bobulinski said. "To protect my family name and my business reputation, I need to ensure that the true facts are out there."
Bobulinski then relayed the details of his years-long involvement with the Bidens, which he said began in 2015 when he was approached by one of Hunter Biden's business associates about getting involved in a business deal concerning the Chinese firm CEFC Energy. Bobulinski was told at the time, when Joe Biden was still the sitting vice president, that other partners would include members of "one of the most prominent families in the United States."
"On May 2, 2017 … I was introduced to Joe Biden by Jim Biden and Hunter Biden," Bobulinski said.
During their hours-long conversation that night, Bobulinski said, the elder Biden demonstrated a strong familiarity "at a high level" with the younger Biden's business dealings.
Bobulinski then turned to the May 13, 2017, email referencing "the big guy."
"In that email there's no question—the 'H' stands for 'Hunter Biden,' 'the big guy' for his father," Bobulinski confirmed.
Bobulinski also indicated that the elder Biden was aware of the potential ethical concerns in being involved and said that he quickly learned that Joe Biden was not to be mentioned in writing or on the phone but only during face-to-face meetings.
Following this statement, Bobulinski turned his documents and communications with the Bidens over to the FBI.
Earlier this week, the Justice Department announced Hunter Biden agreed to plead guilty to two misdemeanor tax charges and admitted to illegally possessing a gun despite being a drug user, moves that will likely see Hunter avoid jail time.