Garland Denies Whistleblower Claims of Interference in Hunter Biden Case
Attorney General Merrick Garland on June 23 denied claims from a whistleblower alleging the Department of Justice (DOJ) had interfered with an Internal Revenue Service (IRS) investigation into unreported income Hunter Biden had received from multiple foreign sources.
The denial came in response to the House Ways and Means Committee's unveiling on June 22 of stunning revelations from whistleblower IRS Supervisor and Special Agent Gary Shapley, who alleged that the IRS and Department of Justice (DOJ) had given Hunter Biden "preferential treatment," interfering in the investigation to shield the president's son from having search warrants or charges pressed against him.
The IRS ultimately recommended three charges against Hunter Biden: a felony attempt to defeat or evade tax charges; making felony fraudulent or false statements, and willful failure to file returns, supply information, or pay tax—serious charges that could land an American, if convicted, in prison for years.
But in the report, Shapley claimed he was told by U.S. Attorney David Weiss, a Trump appointee, that Weiss, despite leading the investigation against Hunter Biden on the DOJ side, was "not the deciding official on whether charges are filed."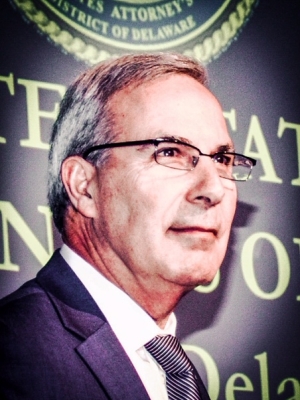 The claim suggests that Weiss may have received orders from higher-ups at President Joe Biden's DOJ not to pursue charges against his son.
Garland responded to the allegations the next day, refuting the substance of the charges.
"Mr. Weiss was appointed by President Trump as the U.S. Attorney in Delaware and assigned this matter during the previous administration, [and] would be permitted to continue his investigation, and to make a decision to prosecute any way in which he wanted to and in any district in which he wanted to," Garland said in response to a reporter's query about the allegation.
Garland cited a letter Weiss sent to the House Judiciary Committee saying that he did indeed have full authority over the investigation.
"I don't know how it would be possible for anybody to block him from bringing a prosecution, given that he has this authority," Garland continued. "I'd say he was given complete authority to make all decisions on his own."
In his testimony, Shapley alleged that in March 2022, Weiss sought to bring charges against Hunter Biden in the District of Columbia, but was denied. After this, Weiss sought to receive the status of special counsel from the DOJ, a status that would have given him significant insulation from the DOJ and political office holders, but this request was also refused.
In the fall of 2022, Shapley alleges, Weiss sought to bring charges in the Central District Court of California. Again, the request was reportedly denied in January 2023.
Garland also replied to this allegation.
"I was not the only person with authority to make somebody a special counsel or refuse to make somebody a special counsel as the attorney general," Garland said. "Mr. Weiss never made that request to me."
A reporter asked, "Can you explain the rationale for not appointing [Weiss] special counsel?"
Garland replied, "Mr. Weiss had in fact more authority than the special counsel would have had as complete as he had, and has complete authority, as I said, to bring the case anywhere he wants in his discretion."
On June 22, the day that Shapley's allegations were unveiled, Garland attended a White House dinner with Biden.
Accusations DOJ 'Hamstrung' Investigation
The DOJ, both prior to Joe Biden's nomination for the Democratic Party in 2020 and after he was elected, faced accusations of "hamstringing" the investigation.
"I am alleging, with evidence, that DOJ provided preferential treatment, slow-walked the investigation, did nothing to avoid obvious conflicts of interest in this investigation," Shapley said.
Shapley indicated that there may have been political motives behind these issues.
"Whatever the motivations," he said, "at every stage decisions were made that had the effect of benefiting the subject of the investigation. These decisions included slow-walking investigative steps, not allowing enforcement actions to be executed, limiting investigators' line of questioning for witnesses, misleading investigators on charging authority, delaying any and all actions months before elections."
Elsewhere in his testimony, Shapley said, "After former Vice President Joe Biden became the presumptive Democratic nominee for President in early April 2020, career DOJ officials dragged their feet on the IRS taking these investigative steps."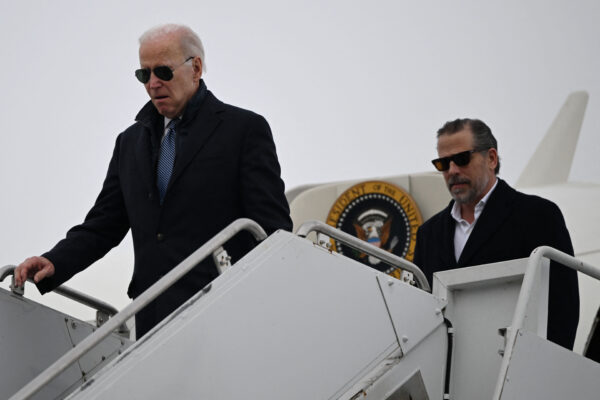 In one case, the IRS investigators were reportedly able to authenticate a WhatsApp message in which Hunter Biden was demanding payment from Chinese officials. In the text, Biden highlighted that his father was in the room with him by way of a threat.
"I am sitting here with my father and we would like to understand why the commitment made has not been fulfilled," Hunter Biden wrote, further expressing the wish to "resolve this before it got out of hand."
"Now means tonight," Hunter Biden wrote, warning that if anyone but the Chinese official he was in communication with tried to reach out about the payment disagreement, "I will make certain that between the man sitting next to me and every person he knows and my ability to forever hold a grudge that you will regret not following my direction. I am sitting here waiting for the call with my father."
Shapley also said IRS investigators were told by Assistant U.S. Attorney Lesley Wolf that, because evidence needed for the investigation would be found in a guest house owned by Joe Biden, "there is no way" that a search warrant for evidence would ever get approved.
Additionally, Hunter Biden's attorneys were allegedly given "crucial information" about the investigation.
In such an instance, the attorneys were made aware that the IRS knew about documents stored in a Northern Virginia storage unit, giving them time to remove any documents that could be used in the case against their client.
Moreover, Shapley alleged that he faced almost immediate retaliation for speaking out about the charges.
Earlier this week, the Justice Department announced that Hunter Biden agreed to plead guilty to two misdemeanor tax charges and admitted to illegally possessing a gun despite being a drug user, moves that will likely see him avoid jail time.