Reds' top prospect Elly De La Cruz hits for cycle in just his 15th MLB game
Cincinnati Reds third baseman Elly De La Cruz has been in the big leagues for less than three weeks, but he's already taking the baseball world by storm.
The Reds called up De La Cruz, the third-ranked prospect in the majors, on June 6, and in his first game, he got his first hit that came off the bat at 112 mph. One night later, he hit a 458-foot homer, the first of his big-league career.
Two-and-a-half weeks later, he hit for the cycle — and he did it in just six innings of work.
CLICK HERE FOR MORE SPORTS COVERAGE ON FOXNEWS.COM
In his first at-bat against the Atlanta Braves on Friday night, De La Cruz laced a double. In the next inning, he launched a two-run home run to cut the Reds' deficit to 5-4.
In the fifth inning, he got the easy one out of the way, poking a single that also drove in a run.
The odds of De La Cruz getting up again were pretty high, but he didn't want to waste any time.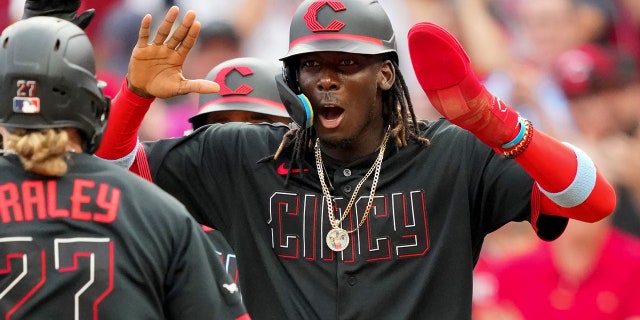 Needing the hardest one of the four for the cycle, he drove a change-up into the right-center field gap. Not only did it mark his fourth RBI of the night, but he was not slowing down for anything.
Center fielder Michael Harris II played it off the wall, but De La Cruz slid into third safely.
MLB COMMISSIONER ROB MANFRED SAYS A'S FANS 'REVERSE BOYCOTT' DOESN'T MAKE UP FOR 'A DECADE WORTH OF INACTION'
It was the first cycle by a Red since Eric Davis accomplished it in 1989, and De La Cruz is the youngest player (21 years, 163 days) to hit for the cycle since César Cedeño in 1972.
In spring training, the Reds were an afterthought. Now, they lead the National League Central and tied a franchise record with a 12th straight win on Friday.
Once the cycle was completed, De La Cruz bumped his batting average to .367 and his OPS to 1.091.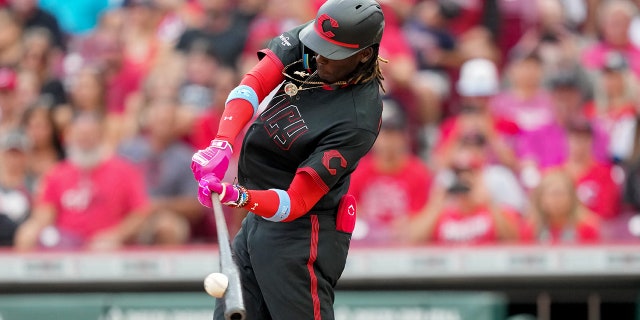 CLICK HERE TO GET THE FOX NEWS APP
It was the third cycle in the MLB this year — the Florida Marlin's Luis Arraez (who is hitting .402) and the Balitmore Orioles' Cedric Mullins also accomplished the feat earlier this season.