Austin puppies left to die in garbage bag during triple-digit Texas heat wave
Eight puppies were discovered by a "Good Samaritan" in a garbage bag during a heat wave in Austin, animal rescue officials said.
The puppies, who were only two or three days old, were all in critical condition on Thursday. One of the puppies passed away, but the other seven are recovering.
"We received a call that a Good Samaritan had brought in a litter of puppies that were found in a garbage bag right next to a dumpster," President and CEO of Austin Pets Alive! Ellen Jefferson told FOX 7 Austin. "They probably saw them writhing around in the bag and did something, and that is huge."
Veterinarians and medical experts worked around the clock to heal the puppies, who were sweltering in the triple-digit heat. The pups were hungry and under extreme stress, which made them hypoglycemic.
POLAR BEAR IS SNAPPED STANDING UPRIGHT IN CANADA'S BAFFIN ISLAND: 'GAVE ME GOOSEBUMPS'
Jefferson said that the puppies were probably left at the dumpster the day they were found, and could have died if they stayed for more than a day.
"I know they would have died if they had been out there in the storm the other night, or if they had been there, you know, longer than the day. So my guess is that they were probably placed by the trash that morning," Jefferson said, adding that the suspect's actions were unacceptable.
"I try to have empathy for the person that did that. They must have been in a really bad situation to feel like that was their only course of action, but it is heartbreaking, and it's just not acceptable," she explained. "It's cruel to the animals and there are other options out there."
Austin Pets Alive! is currently looking for volunteers to foster the pups.
RESCUED DOLPHIN THRIVES 1 YEAR AFTER ARRIVING IN FLORIDA KEYS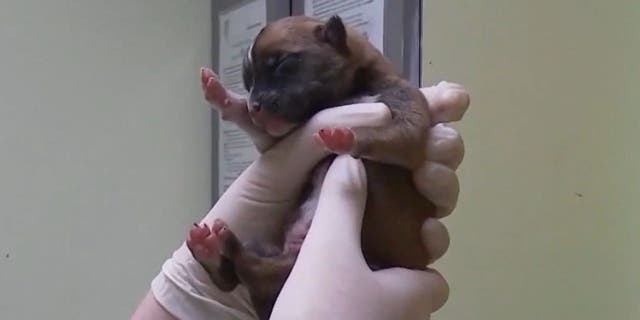 "We know that our community really cares, and it's not just on the animal shelter to solve problems like this," Jefferson said. "We can connect the dots and help somebody who wants to help these little babies survive and go on to live wonderful lives. That's a win-win."
Local resident Sanaz Mozafarian told FOX 7 that she's fostering three of the puppies.
"They're so cute. I'm just really hoping to bring them home and give them some love and some warmth and help them to grow up," Mozafarian said.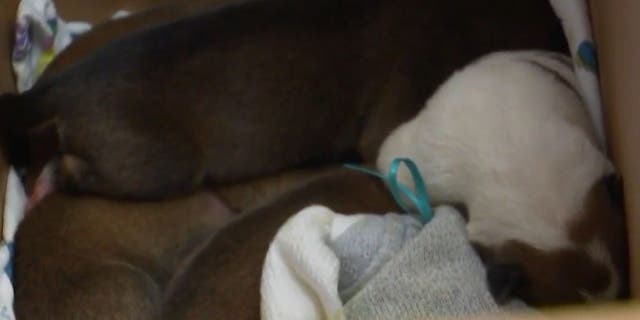 "Our immediate need is support for the critical medical attention they deserve," Jefferson told Fox News Digital. "It can cost over $1000 per puppy to provide basic medical care and supplies, so we ask people who can support Austin Pets Alive!'s lifesaving efforts to donate directly on our website."
"We want anyone anywhere to know that there are better options in times of need," the statement added.