Blinken: Wagner march raises 'profound questions' as 'more cracks emerge in the Russian façade'
Secretary of State Antony Blinken insisted Sunday that Wagner chief Yevgeniy Prigozhin's halted march against Moscow remained an internal "Russian matter," though adding the challenge could benefit Ukraine's counteroffensive as Moscow focuses on defending itself "against mercenaries of Putin's own making." 
Blinken, in appearances on CNN's "State of the Union" and NBC's "Meet the Press" Sunday, reacted to Prigozhin and his mercenaries reportedly coming within 120 miles of Moscow to challenge the Russian defense establishment over the weekend before an agreement brokered by Belarus was reached.
"Think about it this way. Sixteen months ago, Russian forces were on the doorstep of Kyiv, Ukraine, thinking they were going to take the city in a matter of days, erase the country from the map," Blinken told CNN's Dana Bash. "Now, they had to be focused on defending Moscow, Russia's capital, against mercenaries of Putin's own making. So this raises lots of profound questions that will be answered, I think, in the days and weeks ahead." 
US SPY AGENCIES HAD INTEL IN MID-JUNE WAGNER CHIEF PRIGOZHIN WAS PLANNING ARMED ACTION IN RUSSIA: REPORT
"We've seen this aggression against Ukraine become a strategic failure across the board. Russia is weaker economically, militarily. It's standing around the world has plummeted," he continued. "It's managed to get Europeans off of Russian energy. It's managed to unite and strengthen NATO with new members and a stronger alliance. It's managed to alienate from Russia and unite together Ukraine in ways that it's never been before. This is just an added chapter to a very, very bad book that Putin has written for Russia. But what's so striking about it is it's internal. The fact that you have from within someone directly questioning Putin's authority, directly questioning the premises that upon which he launched this aggression against Ukraine. That in and of itself is something very, very powerful." 
"These are early days for the counteroffensive. It's going to play out over weeks, maybe even over months," Blinken said. "And to the extent that Russia is now distracted, that Putin has to worry about what's going on inside of Russia, as much as he has to worry about what he's trying to do, not successfully in Ukraine. I think that creates an additional advantage for the Ukrainians to take advantage of. But regardless, they are pressing forward. They have a clear plan. They're pursuing it." 
Bash noted how last year, at the onset of Russia's invasion of Ukraine, President Biden commented, "for God's sake, this man cannot remain in power," regarding Russian President Vladimir Putin. The CNN host asked Blinken Sunday if that was still the "American position" after Prigozhin's actions.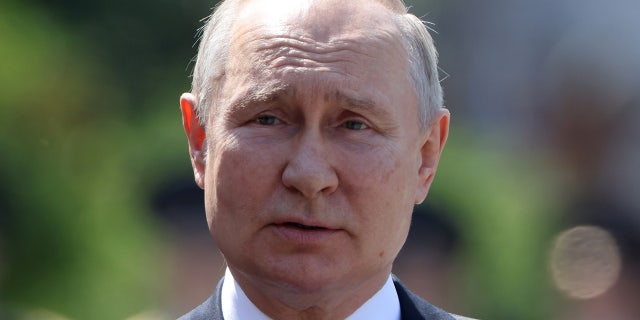 WAGNER CHIEF ORDERS TROOPS TO TURN AROUND FROM MOSCOW 'TO AVOID BLOODSHED'
"These are decisions for the Russian people. And this entire chapter is an internal matter," Blinken responded. "It obviously has profound repercussions outside of Russia, including potentially in Ukraine. But fundamentally, this is a Russian matter. It's not our business. It's not our purpose to choose Russia's leaders. That's up to the Russian people. And we have no beef with the Russian people. On the contrary, what is one of the many, many tragedies of what Putin has done in Ukraine is what it's done to the Russian people."  
The secretary expressed a similar sentiment to NBC's Chuck Todd, noting Prigozhin's "direct challenge to Putin's authority." 
Todd claimed that Putin has notably "not blamed the West" after the Wagner mercenaries marched toward Moscow. 
"So, I think we've seen more cracks emerge in the Russian façade," Blinken said. "It is too soon to tell exactly where they go and when they get there. But certainly, we have all sorts of new questions that Putin is going to have to address in the weeks and months ahead."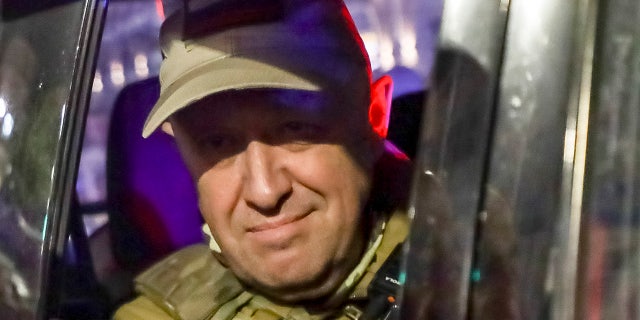 Blinken insisted there's been "no change" witnessed in Russia's posture regarding its nuclear arsenal and the U.S. has made no change of its own in response to Prigozhin's march. 
The secretary also said it "remains to be seen" whether top members of Russia's military have been replaced to appease Prigozhin, as Sen. Marco Rubio, R-Fla., the top-ranking Republican on the Senate Intelligence Committee, suggested could occur. 
CLICK HERE TO GET THE FOX NEWS APP
Biden, Blinken noted, on Saturday brought together the National Security Council and allies and partners to closely coordinate on supporting Ukraine's counteroffensive. 
"This is a challenge coming from within to Putin, and that's where his focus has been," Blinken told NBC. "Our focus is resolutely and relentlessly on Ukraine, making sure that it had what it needs to defend itself and to take back territory that Russia has seized."