Former Nebraska and CFL star Dahrran Diedrick dies following cancer diagnosis: 'Leaves us far too young'
Former Nebraska Cornhuskers star running back Dahrran Diedrick, who went on to have a long and successful career in the Canadian Football League, died Saturday after a battle with cancer.
Diedrick was 44-years-old. He helped lift the Montreal Alouettes to a pair of Grey Cups during his 10-year run in the CFL. The team confirmed the death through Diedrick's family.
Former Alouettes quarterback Anthony Calvillo, who currently works on the team's coaching staff, said his former teammate leaves "far too young."
CLICK HERE FOR MORE SPORTS COVERAGE ON FOXNEWS.COM
"I won two championships with Dahrran, and he was a very important piece of our team," Calvillo who played with Diedrick for eight seasons in Montreal said in a statement. "He was always in a good mood and got along with everyone in our dressing room. He leaves us far too young."
LONGTIME TEXAS A&M DEFENSIVE LINE COACH TERRY PRICE DIES AT 55
The 6-foot, 225 pound Diedrick was born in Jamaica and grew up in Toronto. He later became the first Nebraska recruit from Canada to play in Lincoln, Nebraska.
He had a breakout season for the Cornhuskers in 2001 when he rushed for 1,299 yards, which led the Big 12 Conference. He also scored 15 touchdowns that season.
Diedrick was a key part of Nebraska's run to the national championship game during the 2001 season. Nebraska was eventually defeated by the Miami Hurricanes in the Rose Bowl. He finished his college football career with 2,745 yards rushing on 502 carries with 26 touchdowns.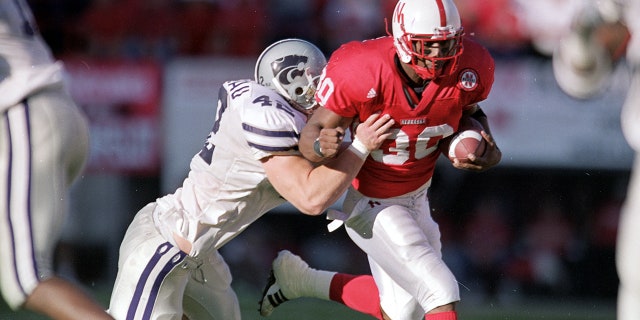 "It's really sad," former Nebraska coach Frank Solich said. "Great kid. Huge heart in everything he did. I enjoyed being around him, I enjoyed coaching him and I think the players enjoyed being around him. He was a warrior.
"The perfect I-back to have a fullback in front of you. You could run I-formation all day long with that combination. He was a true I-formation tailback. He'd give you everything he had."
Diedrick was a third round pick in the 2002 CFL draft, but ultimately decided to return to school. He later signed a contract with the Chargers as an undrafted free agent. He also had stint with the Green Bay Packers, appearing in preseason games. He played in one regular season NFL game with Washington in 2004. 
After a stint with the CFL's Hamilton Tiger-Cats in 2013, Diedrick returned to the Alouettes for his final season in 2014. During the 2014 season he was diagnosed with hepatosplenic gamma-delta T-cell lymphoma, an aggressive form of the disease.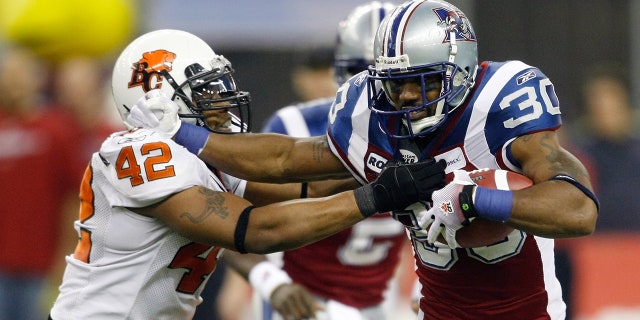 "We're saddened to learn of the passing of former Alouettes running back Dahrran Diedrick. Our deepest condolences go out to Dahrran's family, friends and former teammate," the Alouettes wrote in a tribute to the former running back.
CFL Commissioner Randy Ambrosie also shared his condolences.
"Our thoughts and prayers are with the friends, family, and former coaches and teammates of Dahrran Diedrick during this difficult time," Ambrosie wrote in a tweet on Saturday. "Another life tragically cut short by cancer."
CLICK HERE TO GET THE FOX NEWS APP
Diedrick finished his CFL career with for 872 rushing yards on 179 carries and six touchdowns.