RFK Jr. posts push-up video after viral bench press: 'Getting in shape for my debates with President Biden!'
Presidential candidate Robert F. Kennedy Jr. tweeted a video Sunday of himself doing push-ups shirtless in jeans one day after Twitter erupted over a viral video of him bench pressing.
"Getting in shape for my debates with President Biden!" Kennedy tweeted.
Fitness gurus and conservative activists praised Kennedy for his physical abilities and imposing physique after the video of his bench pressing skills went viral.
"This video should INSPIRE all men," Jason Helmes, a fitness coach and owner of Anyman fitness, tweeted. "RFK looks like a tank."
Kennedy is running in the Democratic primary against President Biden. He has delivered his message largely across podcast platforms, most notably the Joe Rogan Experience. 
The White House did not respond to a request for comment.
WHY YOUTUBE SAYS IT REMOVED A ROBERT F KENNEDY JR INTERVIEW
"suddenly i want to vote for rfk," Ashley St. Claire of the Babylon Bee tweeted.
"Sol Brah," a health influencer, said he has seen Kennedy at Gold's Gym in Venice Beach, California and is impressed by his output.
"Saw RFK JR at golds gym in Venice a couple times, Always working hard," he tweeted. "This is great to see. All leaders and politicians should lift."
ROBERT F KENNEDY JR PROPOSES SOLUTION TO END HOMELESSNESS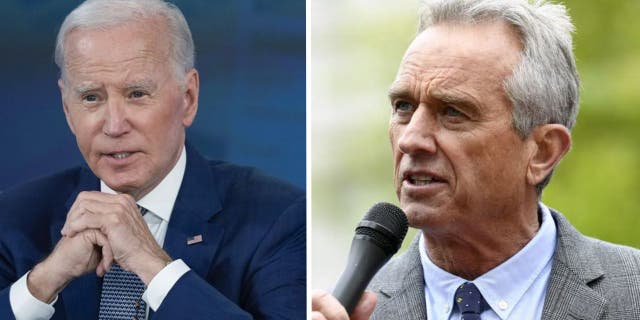 "I have decided to vote in 2024 I am a single issue voter," Alexander Cortes, a fitness influencer tweeted. "Whoever is most JACKED AND TAN has my vote. RFK Jr is that man."
The video of Kennedy on the incline bench press was tweeted by Ryan Calder, a fitness coach, who clarified the presidential candidate was bench pressing double the weight shown in earlier sets.
"This was his last dropset at 50% of his max for today," Calder tweeted. "I joined just to spot his last set. He's the greatest Presidential Champion in history. By far. Solid human being and leader."
JOE ROGAN, ELON MUSK CHALLENGE VACCINE SCIENTIST TO DEBATE RFK JR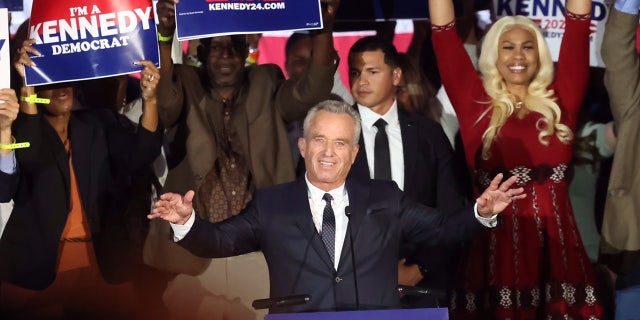 Twitter user Eugene Marinelli noted that if Calder's claims are true, Kennedy can likely incline bench more than 300 lbs in one rep.
"RFK could be the first president to bench 3 plates while in office," Marinelli tweeted.
CLICK HERE TO GET THE FOX NEWS APP
Kennedy will turn 70-years-old next year. 
"If this video purportedly of RFK JR is authentic, then he must have our support," Mike Cernovich, a filmmaker, tweeted. "No one lifting shirtless in sun with jeans, tuned up on TRT, would ever betray this great country."