Texas developer says Austin's historic Sixth Street is in a 'death spiral,' aims to make area family-friendly
The City of Austin, Texas, is planning to revitalize its historic Sixth Street by amending building codes and making the area more family-friendly. 
The Historic Landmark Commission met earlier this month with representatives of Stream Realty Partners, the group planning to redevelop two blocks of Sixth Street. 
Attorney Richard Suttle, speaking on behalf of Stream Realty Partners, said the realty group was planning to revitalize the area and encourage new businesses. During the meeting he offered a harsh assessment of what Sixth Street has become. 
"Sixth Street has become a real problem, and it's in what I would call a death spiral, because you're not going to get anybody in there," Suttle said, according to the Austin Monitor. "It has become a shooting gallery." 
DALLAS POLICE SEARCH FOR SUSPECT WHO ALLEGEDLY KILLED 7-ELEVEN EMPLOYEE: VIDEO
Suttle offered a vision of how Stream Realty Partners intends to revitalize the area. 
"Our idea is: widen the sidewalks, create some sidewalk cafes, get traffic moving through there, and open it up on a 24/7 [basis] to where it's not just Thursday through Sunday nighttime activity," Suttle said, according to Community Impact. "The only way we can figure out how to do it is to be able to add a little more density to the older fabric in these two blocks."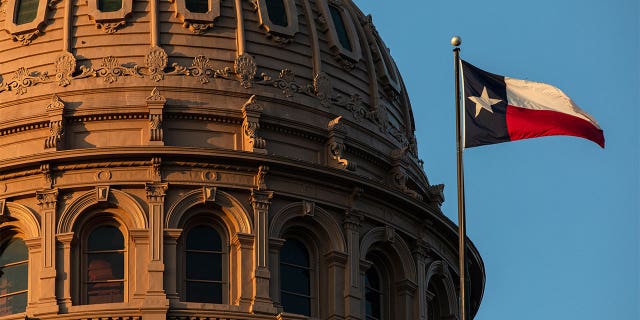 Sixth Street is the heart of Austin's music scene and has been one of the city's major tourist draws. But it also has a reputation for attracting rowdy and raucous crowds engaged in degenerate behavior. 
CLICK HERE TO GET THE FOX NEWS APP
The commission's meeting comes two years after a mass shooting that left one person dead and 14 others injured. The suspect, gang member Jeremiah Tabb, was released back onto the streets earlier this year while he awaits trial without having to pay any bail. 
Austin has suffered a crime crisis since the city council and then-Mayor Steve Adler slashed the police department's budget by about one-third in August 2020. The Texas legislature forced the city to restore funding, but by then the department had already suffered a mass exodus and is still understaffed. Its recent police academy class graduated just 14 new officers, well below the number needed to replace officers who have already departed. 
Fox News' Bryan Preston contributed to this report.