WaPo editor downplays Hillary Clinton's email scandal: Mostly 'cooking recipes and appointments'
There is "no similarity" between Hillary Clinton's email scandal and Donald Trump's classified document scandal, according to Washington Post columnist Jonathan Capehart.
Capehart addressed the comparison on Friday's "PBS Newshour" in a panel with fellow Washington Post contributor Gary Abernathy discussing Trump's ongoing legal issues. Host Geoff Bennett brought up the former secretary of state as both she and Trump have been accused of concealing classified information, but Capehart suggested that there was no "symmetry." 
"[I]f we have learned anything from the four years of Donald Trump's presidency and his campaign leading up to it and the campaign to try to get reelected, he's the master of projection. Anything that he accuses someone else of doing, whether it's Hillary Clinton, Barack Obama, you name them, he has either done it himself for real or would really like to do it," Capehart said. 
He continued, "And what we're discovering now is that he has done all of the things he has accused Hillary Clinton of doing, actually done. The e-mails that they found on Secretary Clinton's server, a lot of them had to do with cooking recipes and appointments. None had to do with nuclear secrets and secrets about our allies. And you just can't — there's no parallel. There is no symmetry. There is no similarity at all." 
HILLARY CLINTON WENT FAR BEYOND EITHER BIDEN, TRUMP IN MISHANDLING OF CLASSIFIED DOCS: FORMER DOJ OFFICIAL 
Abernathy pointed out that former FBI Director James Comey revealed that there were several classified emails found on Clinton's private server.
"Well, actually, Director Comey pointed out that a lot of her things that they found on her server were classified and probably were accessed by foreign agents," Abernathy said. "I mean, this is something they said probably happened. So we don't know if they were nuclear secrets. Of course, we don't know about all the ones that were deleted before anyone ever got to see them."
"If they were nuclear secrets, Gary, we would have known. Donald Trump's DOJ? Come on," Capehart insisted.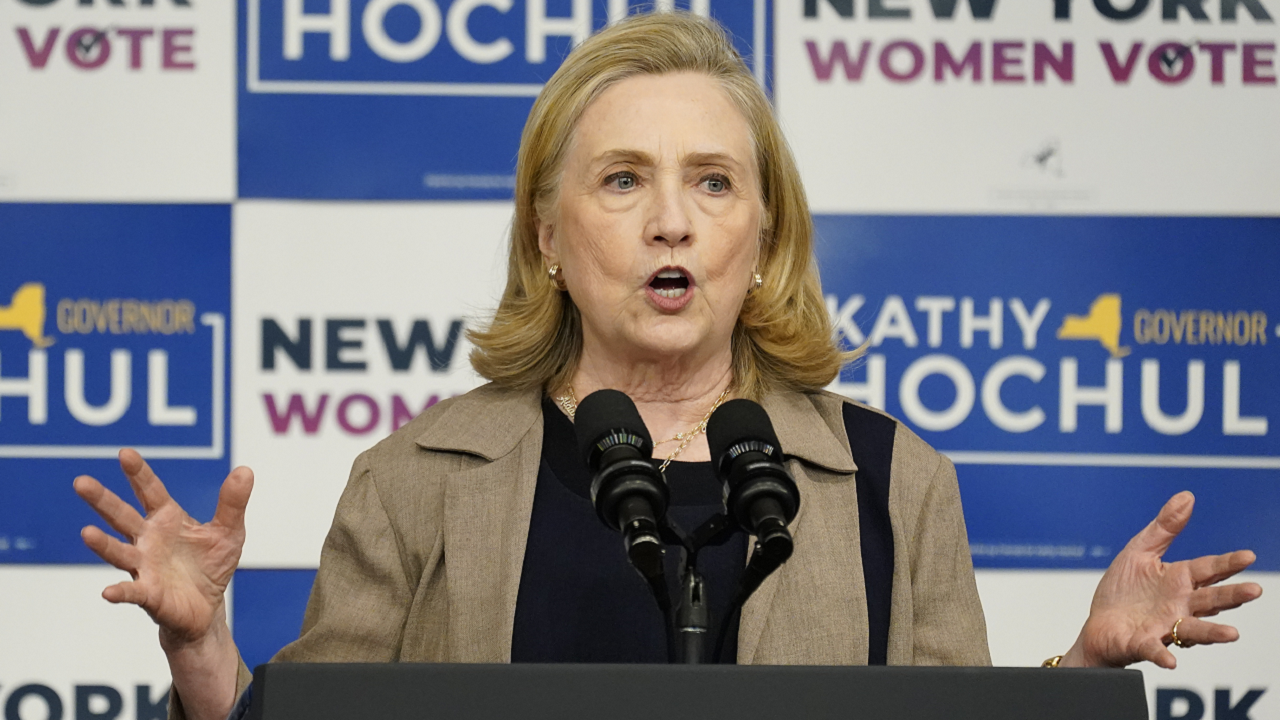 In 2016, the State Department found more than 2,000 emails containing classified information on Clinton's private server. The State Department also found that Clinton had deleted more than 30,000 emails prior to their investigation.
HILLARY CLINTON BLASTED FOR 'ASTONISHINGLY FALSE' TWITTER THREAD CLAIMING SHE HAD 'ZERO' CLASSIFIED EMAILS 
Though Capehart dismissed the scandal surrounding Clinton's emails, Abernathy acknowledged that there were many people who thought that Clinton was treated more favorable than Trump.
He added, "And that's the problem that a lot of the country has with what they see. That's why they bring up Hillary Clinton. Hillary Clinton, very similar situation…no charges. No reasonable prosecutor would bring charges was the famous quote from FBI Director James Comey. A lot of people just have never bought that."
CLICK HERE TO GET THE FOX NEWS APP
Trump is currently accused of 37 felony counts including the willful retention of classified information. By contrast, while Comey called Clinton "extremely careless" regarding classified information, the FBI did not recommend criminal charges be brought against her.
For more Culture, Media, Education, Opinion, and channel coverage, visit foxnews.com/media